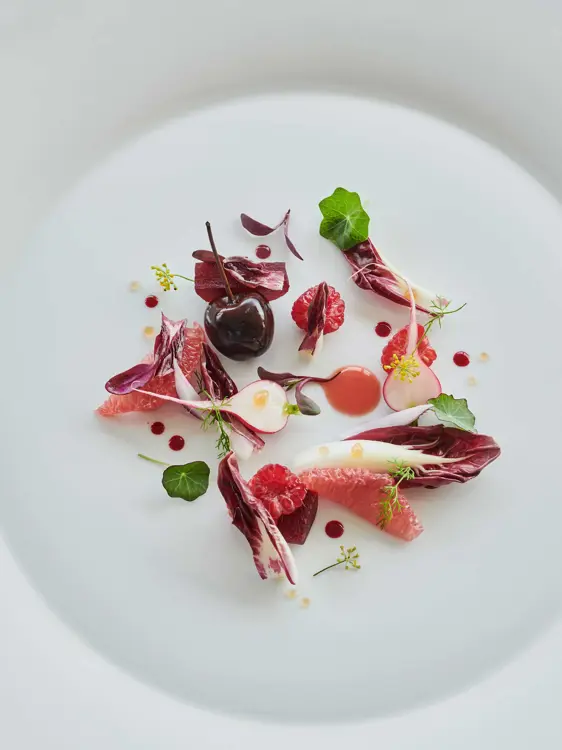 Restaurants & Bars
Discover balance in contrast
Scroll down
Flavour and feeling defined by contrast, Il Comandante is dark and light, local and exotic, sweet and sour. Reinspired classics curated from the seasons, this is Michelin fine dining without exception.
Design that masterfully heightens all senses. The dark tones and defined avant-garde silhouettes of il Comandante creates the ambiance, beautifully balanced by the natural landscape that it looks upon, whilst the open kitchen unexpectedly reveals its secrets and aromas to entice and excite.
The culinary masterpieces - beautiful Neapolitan flavours prepared with an avant-gardist spirit that speak for themselves, whilst the signature drinks, they tell stories of times gone by, with that special il Comandante flourish.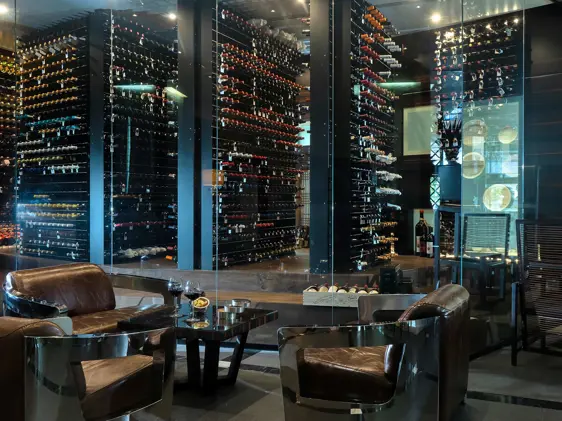 Alfresco cocktails, tapas & sunsets
La Terrazza is refreshing beverages and creative cocktails. It's the place to slow down and enjoy an à la carte lunch in the sun, an evening espresso, or two, or tapas with friends at sunset.
La Terrazza is more than a place to eat and drink; it's connection, it's life playing out just as you want it to. It's beauty perched upon the skyline of a vibrant city where the views are too beautiful to miss and the moments too good to forget.
The endless pursuit for the ultimate collection
Time, devotion, and passion has assembled our expansive collection of labels, from cherished classics and local varieties to extravagant innovations and nouveau discoveries – it is an endless love, the pursuit for perfection. Sample special selections with exclusive wine tasting experiences throughout the year.